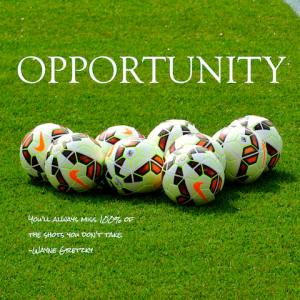 My son and I went to see the re-imagined Broadway classic Annie on New Year's Eve. It was also the only show that wasn't sold out at the theatre with reclining seats that we enjoy. While the movie contains plenty of flaws – over the top acting and pitchy singing by Cameran Diaz as Ms.Hannigan, cliches that made the plot feel uneven, and a half-hearted story about redemption – it had fun moments and contained a lesson or two about money not being able to buy happiness and finding family in the most unexpected places.
The two songs (after all, this was a musical) we enjoyed most were the hip-hop infused "Hard Knock Life" and the touching ballad "Opportunity," written for the movie by powerhouse Sia and sung by the adorable Quvenzhané Wallis who clearly stole the show.
Overall, Annie was a cute, family-friendly movie full of good feelings, which was a nice way to start off the new year. Interestingly, the deeper meaning of the movie arose from the song "Opportunity."  One of the lines from the song I like is:
under the glow of the very bright lights/I turn my face towards the warm night sky/and I am not afraid of a thousand eyes/when they're above/five hundred smiles – Sia
What do you with opportunity when it stands right in front of you?  Do you embrace it or run away from it out of fear that it might be hard work? The opportunity might not be the shape, size, or color you think it should be. Forget all your pre-conceived notions. Dig deep, get clear, and surrender.
 "Opportunity is missed by most people because it is dressed in overalls and looks like work." –Thomas Edison
Your opportunity might look like a lot of work. I think anything in life worth doing well is hard. To see your opportunity, you might need to mix together a spoonful of patience, a pinch of optimism and a cup of loving kindness  in order to wipe the grime of reality off your current lens.
"Your big opportunity may be right where you are now." – Napoleon Hill
There's a good reason to "spring clean" and declutter your mind and body. It prepares you for the next challenge and ultimately for the moment that will complete you.
"I believe luck is preparation meeting opportunity. If you hadn't been prepared when the opportunity came along, you wouldn't have been 'lucky.'" – Oprah
"You're so lucky!" Have you heard someone say that to you? Have you said that to someone else? There is no such thing as luck. Put your energy behind your deepest dream – one that will complete you. And then take action. Even if you fail, you're closer to success. And you'll be prepared for when opportunity comes knocking. 
You miss 100% of the shots you don't take – Wayne Gretzky
For me 2015 is about opportunity: taking action, getting out of my comfort zone, being still, and facing my fears. It's my turn to embrace opportunity. Is it yours?
Thanks for reading. If you like this post, please feel free to share it with your friends or send me a comment. Don't forget, you can also post a comment on my blog, like it on 

Facebook

, or tweet to your followers.