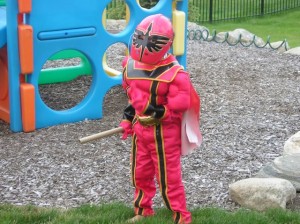 As a mother, I often look in wonder at my son playing soccer, playing hide and seek, drawing pictures, making forts, dressing up in costumes, or petting Beck. He is so happy being a kid nothing else matters.
When was the last time you felt really happy?
I just completed listening to an amazing book (from audible): Delivering Happiness by Tony Hseih (pronounced Shay). After 8 hours of listening, my head is about to explode with ideas, plans and more. Delivering Happiness is a coming-of-age story about a young man who finds his calling as the leader of the online shoe retailer Zappos. He is hell-bent on building a unique culture with the mission of bringing happiness to the world.
Hsieh never says: buy the shoes, they'll make you happy. (But we all know they do). This 34 year-old shoe buddha understands there are material things in life that make us happy for a moment or two. And then he asks: What happens after the happy moment is gone? What if he could deliver happiness in a box and introduce a movement?



Creating happiness
In the book – part memoir, part self-help, part winning business strategy – Hsieh gives us clues to what makes him the guy he is. Raised by strict Korean parents who stressed education over fun, Hsieh was an inventive kid who found ways around the rules. He recorded himself practicing the violin, then played it back for his parents to believe he was in his room practicing while instead he read or did something else. As a kid, he seemed to be most happy when he was discovering or creating something new.
Hsieh was also interested in making money and explored his entrepreneurial side. Among his ideas: a failed worm farm and a profitable mail order button business. In college, he figured out how not to go to class and still get by with decent grades. One idea a bulletin board-exchange eventually led to the creation of LinkExchange, which Microsoft bought for $265 million in 1999.
After the sale, the Red Bull-drinking, party-loving 24 year-old needed another challenge. He dabbled in real estate, learned to play poker, formed a business incubator and created a venture capital investment firm. The latter led him to fund a little online venture called Zappos. While unprofitable, Hsieh believed in this idea and business model with so much passion that he gave up everything to build it.
Today, he leads Zappos: a billion dollar plus wholly owned subsidiary of amazon.com.
The path to happiness
I could hear the emotion in Hsieh's voice as he described the happiest moments in his life – attending his first rave, receiving a standing ovation from Zappos employees. He boldly shares his failures as well as his successes; his doubts, fears and goals.
While he shuffles along his path to creating one of the most talked about businesses in the last decade, Hsieh challenges the listener to be part of a movement: happiness.
Hsieh has done a lot of thinking and research on the science of happiness. More impressive is that he's put his learnings to the test. This book is his way of sharing his mistakes, opinions, advice and wisdom in the hope that readers will be inspired to find their own path to happiness.
I can't wait to see what he'll come up with next.
The most important point: Happiness is a warm puppy
True happiness is the gift of an experience: a picnic lunch at a field in the middle of nowhere; riding a bike for the first time without training wheels; sharing stories with friends around a campfire, or sleeping next to a warm puppy. Happiness is a feeling that stays with you. It's not a thing you can buy.
But you already knew that didn't you? 🙂