Start here.
---
There's never been a better time to get started with mindfulness than now.  Here are some of the resources and apps I use and recommend. Check back for updates.
Coronavirus Sanity Guide – Created by Dan Harris, journalist and co-founder of Ten Percent Happier this page offers a live daily sanity break, featuring some of the world's best meditation teachers, who like the rest of us are staying home. It starts with a brief discussion, five-minute meditation, and questions from the listeners.
The Art of Mindful Living –  This online mindfulness practice guide is a treasure trove of information and wisdom developed by Zen Master Thich Nhat Hanh.
Street Lovingkindness videos – Best-selling teacher and author Sharon Salzberg recorded a series of concise practice videos that take the formal meditation practice of Lovingkindness off the cushion and into your life.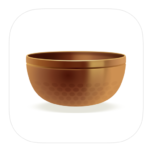 Insight Timer – This free app has a massive library of free guided meditations, music, and talks (as well as courses you can pay for). You can track your progress, too. Honestly, it can be overwhelming. I like the timer portion of the app best because it's customizable for meditation, yoga, writing, walking, or whatever. I can set the duration, select from a variety of ambient sounds like water or chanting, and choose the number and type of interval bells.
Available for download to: iOS or Android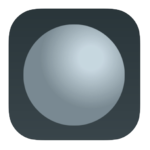 Breathing App – a simple and easy to use free breathing app inspired by resonance, which is the deep vibration of music or voice. It's not about tracking progress, or gamification. You choose your length of time and breathing ratio (typically 4-6 second ratio of inhale to exhale) and pick a screen to help guide you. There's no right or wrong way to do it. I use it when I need a break and to help guide my breathing for a few minutes each day.
Available for download to: iOS or Android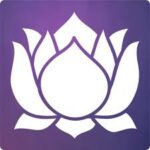 Oprah & Deepak's 21-Day Meditation Experience – I have taken several of the free 21-day meditation courses offered by Oprah and Deepak via this app. They are high-quality courses by the biggest names in the industry. The app contains a journal and other resources that you can access online via your desktop if you prefer.
Available for download to: iOS or Android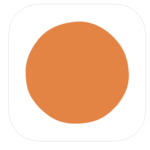 Headspace – This is probably one of the best-known apps to get started with meditation. Created by former monk Andy Puddicombe, the app has lots of short one-to-five-minute options, which is great for fidgety beginners. I used this for one year to challenge myself to meditate every day. It helped me get started with regular practice. I opted not to renew the app after finding other resources that I preferred. You can try it for free for two weeks. Because New York is the epicenter of the coronavirus, Headspace offered a special page of mediations free for New Yorkers, only available at this link.