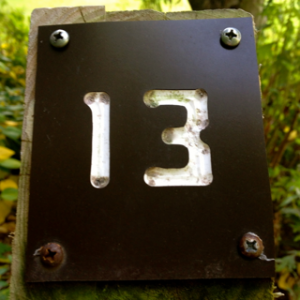 In honor of James's thirteenth birthday, today,  I'm sharing the first chapter of my book: Mommy Musings: Lessons on motherhood, love, and life – which is looking for a good home with a traditional publisher  (more about that process later).
Cherish your sons and daughters today and everyday. Enjoy!
***
CHAPTER ONE
BABY IN DRIVER SEAT
Be faithful in small things because it is in them that your strength lies. – Mother Teresa
"I missed you in my sleep," James said as I leaned in to wake him one morning.
Surrounded by soccer heroes, angry birds, and wimpy kids, I climbed onto his bed and put my arms around him. My little man hugged me back. He's twelve years old now, but that doesn't matter; he'll always be my little man.
There's not a day that goes by that I don't write about him. Strange, but I never thought about it before. I write about James every day. It's something I did even before he was born. James saves me.
***
Before he was born, James was in charge, but being new to this whole parenting thing, Rob and I had no idea. We arrived at the doctor's for a routine prenatal check. When we asked when baby would be due, the doctor replied, "Baby come when baby come. Baby in driver seat."
***
What have we gone and done? Our lives will change forever with this child, this little person we must constantly watch. I will be bringing into the world a helpless being who will be totally and completely dependent upon me for sustenance and security. Eventually, baby will go mobile – and then I won't be able to let him out of my sight for fear that he'll get hurt.
Gradually, this boy of ours will develop his own personality, rely on Rob and me less for nurturing, and expect things like a toy, a phone, or a car. Am I jumping too far ahead? I should enjoy this time in my life, but I don't think it's really hit me yet.
***
Today, as I write this book and return to reading those two previous journal entries (penned far in the past), it brings me back. Back to a place I had forgotten, a time when I didn't know I would have a boy, but knew I was going to have a boy.
I chose "he" or "him" instead of "she" or "her" in referring to baby back then, even though I decided not to learn the sex of my baby from the ultrasound. Still, when questioned by others afterward about the gender of my baby, I said that I "knew" I would have a boy.
At the time, I also chose not to undergo testing for genetic "defects" such as Down's Syndrome and Spina Bifida. I didn't want to stress my baby with amniocentesis or worry about the menu of "what-ifs."
I wanted to enjoy my pregnancy. I wanted baby to enjoy it too.
I think it was a good goal to have.
***
I'm twelve weeks pregnant, and I didn't realize how much my body would change. I used to complain about my tummy roll and bubble butt; instead, I should have been appreciating my fitness level and muscle tone. Now – good Lord! – my skin and organs are expanding at a frightening pace.
I feel like Alice in Wonderland when she super-sized herself after eating a spiked crumpet. I'm uncomfortable, tired, and afraid.
Will I ever feel normal again?
***
I began to show in only my second trimester. As I drove into a parking garage in Rochester on September 11, 2001, everything seemed fine except for the crazy itchiness around my belly, where my skin had begun to stretch.
It was just before nine a.m., and as soon as I entered my workplace, I went on a conference call in my boss Julie's office. We were discussing a client's direct mail campaign with folks from our New York City office, located near the World Trade Center. In mid-sentence, we lost the connection. Puzzled, Julie and I looked at each other. I dialed the number again and again. Busy signal. As I was about to punch in the number another time, our creative director burst into the room and told us the World Trade Center had been bombed.
The conference room at work had a television. When I reached the room and looked at the screen, I saw flames licking away at the WTC building. And then, a plane flew into the second tower. More flames and black smoke.
I was stunned. The moment I saw the crash my world changed. I cradled my swollen belly as tears fell from my eyes. All I wanted was to go home and pray: for the dead, the dying, the unborn, and the living. I needed to go home and hug my husband, my parents, my brother, and my nieces, and tell them that I loved them.
A new fear arose inside me: Would my baby grow up under the constant threat of fanatical acts of terror and war?
That December, a new curveball was thrown my way when I learned that the ad agency I worked for would close at the end of December: There wasn't enough business to keep the doors open, so I would be laid off.
I realized…I didn't mind. Work had become unsatisfying, disappointing, and stressful. More than anything, I wanted to focus on my baby – and now I could. Love and nurturing would be my new currency.
Still, staying home wouldn't mean checking out from the professional world to which I'd grown accustomed. I decided I could still take on a freelance project or two, and keep writing.
One minute, I was driving along life's fast lane. The next, I was in the "slower traffic, keep to the right" lane.
***
"Kristine, Ray died," my dad said over the phone.
"I just talked to Uncle Ray," I objected, even though I knew the cancer in his lungs had spread through his body in the past few months. "He called me a few minutes ago. He said everything would be all right. He told me not to worry."
Just then, I realized that I had dreamt about his phone call last night. And I remembered that when I had last visited him, I had noticed he relied more and more on liquid morphine to keep him comfortable. Still, I thought he'd hang on for a few more weeks because he was a stubborn man who made a living as a fine artist. Despite numerous critics of his art, Ramón Santiago was one of Rochester, New York's most celebrated artists. His portraits of sultry women and whimsical creatures have hung in galleries world-wide and been collected by Hollywood stars.
Later that day, I went for an ultrasound to see if the baby had turned to the head-down position. Rob and I had been planning to ask the technician to write down the sex of the baby and place it in an envelope to hand my uncle. Despite my uncle's death, we proceeded as planned. When we handed my aunt (Uncle Ray's wife) the envelope, she said, "He already knows."
***
The doctor told us that if the baby still hadn't turned by week thirty-eight, we needed to explore options. What options? Well, for one, the doctor could try to turn the baby using external cephalic version (version), an aggressive abdominal massage that is successful only half the time (not to mention stressful, painful, and risky). The other option was a C-section.
I wanted neither. I told my friend Ann, a massage therapist about the options. So she came to my house on New Year's Day to try reflexing points on my feet that might encourage the baby to turn. She also gently massaged my belly. When she was there, the baby moved around a lot, but refused to move in the right direction. On my own I tried exercises, inversions, and visualization techniques to get the baby to turn.
After everything, he still seemed to be stuck under my rib cage.
***
When I saw my doctor at week thirty-eight, the baby hadn't budged. We scheduled a C-section on January 9th – a week before my original due date.
I left the doctor's office feeling disappointed because I wouldn't be delivering vaginally, as I had planned and prepared for. The news that a C-section was in my future simultaneously rattled and relieved me. I had focused so much of my energy on trying to turn this baby that I was tired.
What I needed was to turn my attention to delivering a healthy and stress-free baby.
***
I rubbed my angel worry stone – a recent gift from my aunt in remembrance of my uncle. This small thing kept me calm, patient, and mindful while I waited to deliver my baby.
The doctor was right – baby in driver seat.
***
Lesson: Have faith in small things because the road to parenthood is paved with tiny discoveries, challenges, bumps, and miracles. Your baby is in the driver's seat even before he arrives. Sit back and enjoy the ride.
Action: Wherever you are in your journey of parenthood, pause for a moment to appreciate and reflect upon the small things in life.