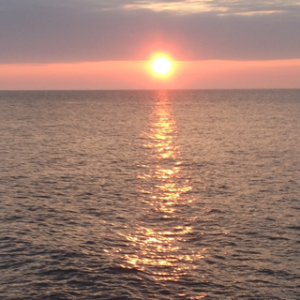 Follow your deepest dream, the one you had as a kid… but stay focused. – Donal Logue
What is your deepest dream?
When I was a child, my deepest dream was to be the Tooth Fairy. I believed, however, improbable, that I could do this job. One day I would meet the Tooth Fairy and become her apprentice. When she retired, I reasoned, I would take over her gig.
I don't remember when I lost focus and stopped believing in the Tooth Fairy. I think it was about the same time I accidentally discovered that Santa Claus wasn't real. My dream to become the Tooth Fairy died one day in the laundry room as my brother and I were searching for presents. Crushed at first, I eventually recovered and went about my childhood believing in the "spirit" of the Tooth Fairy and Santa Claus.
When James was six-and-a-half, he lost his first tooth. I hadn't thought much about my dream since that fateful day in the laundry room thirty years ago. But on the day James lost his tooth, I became the Tooth Fairy.
Later that evening, after tucking a five dollar bill under James's pillow, I dropped the tiny bone-like substance in a small jewelry box. There it rested beneath my socks in the top drawer of my bureau.
Every so often, I'd pour the troops into my palm and recall their exploits from poking through pink gums, to nuzzling the dog's hindquarters, to biting cousin Julia's finger, and finally to detachment. So many memories!
In eleven days, James will turn thirteen and leave the last of his childhood behind. Silver brackets and wires now cover his teeth and rub against his gums. There are no baby teeth left to place beneath the pillow since he lost his last tooth months ago. What I have, however, is a treasure trove of precious memories – countless stories I've told and of the many I have yet to tell.
Now, I've given the box to James who finds joy in the tiny nuggets that contain his deepest dream: to become a professional soccer player.
Have you kept your children's teeth? What dreams and stories do they contain?
Thanks for reading. If you like this post, please feel free to share it with your friends or send me a comment. Don't forget, you can also post a comment on my blog, like it on Facebook, or tweet to your followers.