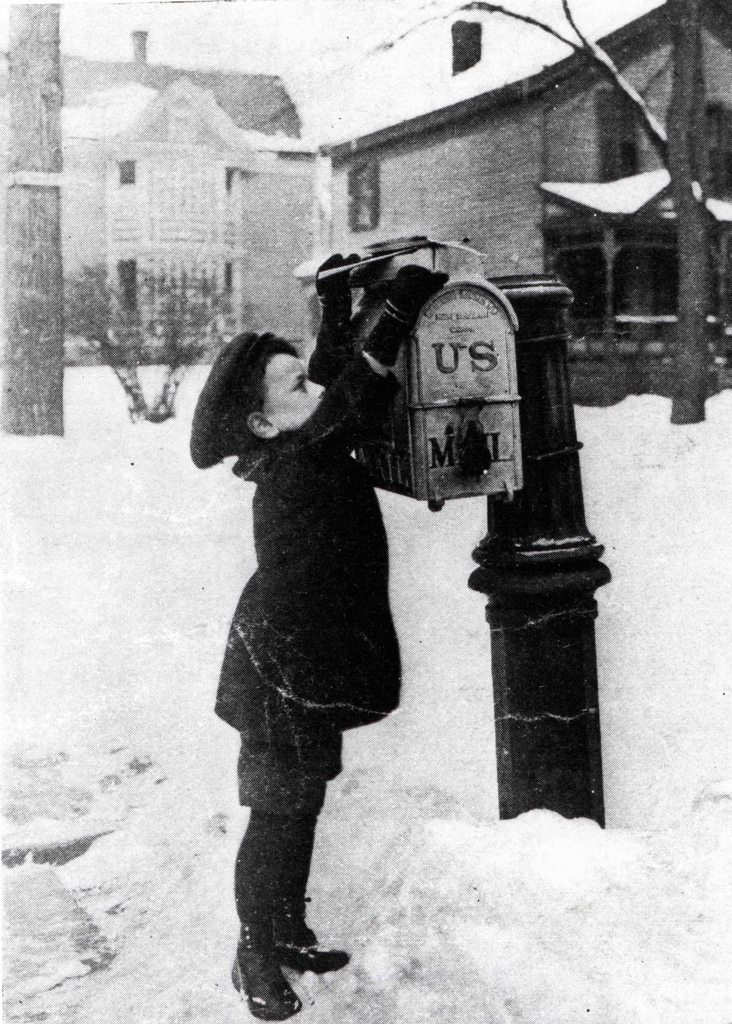 Taking the time to write a letter to a fan can inspire and encourage a young person to work hard – harder even – to achieve his dream. At 14, an aspiring cartoonist Amir Avni wrote to his cartooning hero John Kricfalusi, creator of Ren and Stimpy. Much to Avni's delight, Kricfalusi wrote him an 8-page hand written letter with drawing tips and encouragement.
The letter was published in "Letters of Note," a collection of distinctive correspondence curated by Shaun Usher. I bought his hard cover book by backing it on Unbound – a kickstarter for authors. Gathered from all over the world, the published letters are entertaining, unusual, funny, serious, sad, and brilliant. Letters of Note is also a testament to the power of correspondence. Write a letter and someone usually writes you back. It's not hard to write a letter, but often we just can't seem to find the time to sit down, pull out some paper and a pen, and write a letter.
A few years ago, my son James wrote a letter to Mary Pope Osborne, the author of the popular "Magic Treehouse" series of books. In the letter, he asked her specific questions about the series, how she writes, and whether she would make a movie from one of her books. He couldn't wait to hear her response. The letter that James received several weeks later was addressed to "Magic Tree House Readers," and didn't answer a single question he asked.
James was disappointed. 
I'm sure Osborne was busy writing and just couldn't answer all her fan mail, so her publicity team sent a pro forma letter. However, that kind of answer doesn't satisfy a fan eagerly awaiting a response. After receiving that letter, James' interest in the "Magic Treehouse" books waned, but he continued to write letters to people he admired.
I don't hold a grudge against Osborne, but I certainly plan to handle my fan mail differently (if someone other than my cousin Marty emails me). Kricfalusi took the time to write Avni. And you know what? Avni took Kricfalusi's advice to learn from the masters and has since studied and taught animation and is working on a new show for Cartoon Network.
Lesson learned: Take the time to write a letter or respond to a letter today.  You never know whose spirits you might lift by your generosity.
Need some inspiration on writing a letter? Check out some letter writing tips here.
Thanks for reading. If you like this post, please feel free to share it with your friends or send me a comment. You can also post a comment on my blog or Facebook.