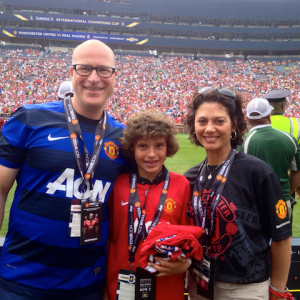 Life is about opportunities. The opportunity to travel to a foreign land is alluring for anyone who is curious about culture, but for five teenage boys who want to explore the culture of fútbol (soccer) in Spain – it is everything.
Come along with me as I blog about my adventures with James, Rob, and four local families who will call Granada, Spain home from February 14 – 23. Our boys will stay with host families and practice with the Granada youth academy team, while the parents will explore all this wonderful Andalusian community nestled at the foot of the Sierra Nevada mountains has to offer. From Tapas to Flamenco dancing, to soccer – better known throughout Europe as fútbol – we'll live, laugh and play.
I'll post here on Mommy Musings and on the Democrat and Chronicle Moms blog. I'll also share photos and videos on Facebook and Twitter.
What do you think?
This is my best work today. Thanks for reading. If you like this post, please feel free to share it with your friends or send me a comment. You can also post a comment on my blog or Facebook, or tweet me @kristinebruneau.