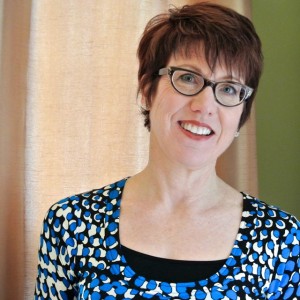 Read about extraordinary copywriter and entrepreneur Karen LaFauci who has the "right stuff" to keep her  business running for more than 25 years. As owner and chief copywriter (she's the only copywriter) of The Write Stuff, Karen believes she wouldn't be where she is today without her supportive family.
One of my favorite stories from our interview that didn't make the cut is when Karen admitted to "shooing" daughters Sara and Julia out of her office. "They'd pop in to say "hello" when I was midstream in writing a sentence, which made me crazy!" says Karen. "Now that they've reached adulthood, they really "get" it. They respect the fact that both of their parents are entrepreneurs, and they appreciate how much we were there for them when they were young."
Check out the story on herrochester.com. You can read a few additional life lessons from Karen right here!
Lessons
Karen's favorite quote is Ghandi's "Be truthful, gentle, and fearless." It's autobiographical as well as inspirational. Here are a few lessons that Karen has to share.
It's never too late to start a business. "Life's too short to hate your work," says Karen. "If you're deeply passionate about something – don't be afraid to hang out your shingle."
On dealing with a difficult client: Not that any of her clients have been difficult, but Karen stresses the importance of handling clients diplomatically, especially in a tenuous situation. She says, "It's best not to get defensive. Step back, take a deep breath, and listen."
Write thank you notes! You don't have to be a writer to write a thoughtful note or letter to someone who's referred a new client, or handed you an important project. "An e-mail or text just doesn't cut it," says Karen. "Believe me, people notice and remember."
Life's too short to be unhappy.  Karens says its important to surround yourself with positive people and explore the world around you. One of Karen's favorite things to do around Rochester is dinner and a movie at The Little with husband Peter, and she loves to take her Mini Cooper on day trips to the Finger Lakes.
Be good to yourself. Savor those rare down times you have in the inevitable cyclical nature of small business. Karen gives herself permission to take an extra yoga class, reconnect with a friend over a leisurely lunch, or catch up on the pile of books on her nightstand. "As a creative person, it's really important to carve out time to recharge the mind and body."
Read. Successful writers read everything. Karen regularly reads The Sunday New York Times, and has a tendency to rip out interesting articles to share with family and friends. She also reads lots of books. She recently finished "The Lowland" by Jhumpa Lahiri – her favorite author.  Now she's into Ann Patchett's "This is the Story of a Happy Marriage" a collection of short stories on writing.
Look to others for inspiration. "My late mom, Jean Bloom was diagnosed with non-smoker's cancer of the larynx at age 78. By the time it was detected, she had to undergo a total laryngectomy. She bravely endured the radical surgery – not knowing she'd never speak again – and multiple rounds of intensive radiation. She may have lost her voice, but not her spirit, remaining physically and socially active until her death at 85."
Thanks for reading. If you like this post, please feel free to share it with your friends or send me a comment. You can also post a comment on my blog or Facebook.