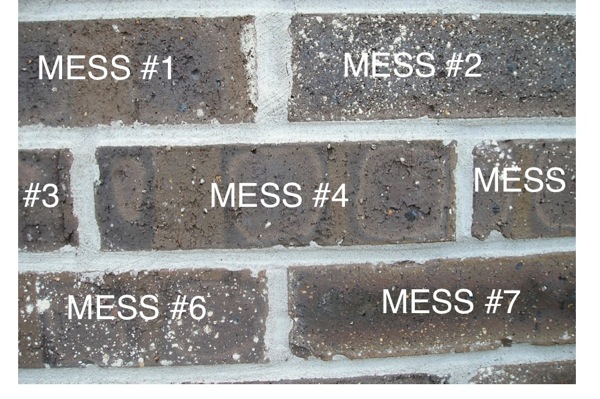 I have a mess in my life. Actually, I have several, but today I'm focusing on just one: the dirty carpet in my office.
The gray stain of my problem is due to past doggy accident such as urine, poop, vomit, blood and blue marker. These things have seeped into the carpet pad. No matter how many times I clean it, spots will reappear.
The carpet cleaner man I hired last year took one look at my carpet and in his thick Italian accent said, "You need new carpet."
No, I thought. What I really, really, really need is to rip out all my carpets and put in hardwoods. Now the "hardwood savings fund" has been bumped by the "topsoil-grass-and-mulch savings fund."
Isn't it ironic that I'm saving money to add more dirt to my life?
The funny thing is that earlier in the year I told James the best way to approach a problem is to say it out loud. Often when you hear it, it's really not such a big deal. So with James's help, I tried it.
James: WHAT'S THE PROBLEM?
Me: My office carpet is dirty.
James: HOW DOES IT MAKES YOU FEEL?
Me: When I walk into my office in the morning to write and see the dirt stains on the carpet I feel angry.
James: IS THIS A PROBLEM FOR YOU TODAY?
Me: Yes. Yes it is.
James: WHY? WHY DOES IT BOTHER YOU SO MUCH?
Me: It bothers me because a dirty carpet reminds me of all the messy things in my life like the unfinished book, files stacked on the floor, my sore hamstring, weeds taking over my yard, the drippy faucet, the dishwasher that doesn't drain, and— why are you yelling?
James: I'M NOT YELLING. I'M USING MY FIRM VOICE. WOULD A CLEAN CARPET IMPROVE YOUR WRITING?
Me: I guess not.
James: MOM, NOT EVERY MESS IN YOUR LIFE NEEDS TO BE CLEANED.
Me: Good point.
Sometimes I need to be reminded that there may be no solution other than to find a way to live with my mess.
James: CAN WE MAKE BROWNIES NOW?
What messes do you accept in your life?
Bonus: What to do with the mess in your life
A. Clean it (and shut up)
B. Change it (now)
C. Leave it alone (and make brownies)
D. Seek therapy (why is this always on my list?)
What do you think?