It is because artists do not practice, patrons do not patronize, crowds do not assemble, to reverently worship the great work of Doing Nothing, that the world has lost its philosophy. – G. K. Chesterton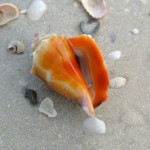 There's nothing like taking time out from the busyness of life to help you see a little clearer. To sit still and breathe, or float gently in the water, or feel the sun warm your face as you stretch out upon the ground are all gifts available to us. To do nothing, and to do it with purpose, might seem a little flaky, but it has value much like a one minute sabbatical or a vacation. Nothing – as I'm using the word – means that you have no expectation or prospect of progress. Doing nothing falls in the realm of leisure, and is useful in the way it can restore, renew, and console one's sense of self. Whatever you call it, doing nothing is a precious sliver carved out of time to do the most important thing with the most important person in the world – YOU. I prefer to think of it not as work, but as The Great and Noble Art of Doing Nothing.
Once the Art of Doing Nothing has been achieved, you can then allow yourself to get on with the business of doing something, or anything, or back to doing nothing again. The great thinker, journalist, and author G. K. Chesterton believed that Doing Nothing was being neglected to a degree which threatened the entire human race. I think he was on to something in 1927. Fast forward to the 21st century and more than ever our modern world offers many, many shiny objects of distraction and the opportunity to do something purposeful with them. Doing Nothing can help us fortify, strengthen, and give new meaning to our own art. It's worth a try.
What do you think?
Thanks for reading. If you like this post, please feel free to share it with your friends or send me a comment. You can also post a comment on my blog or Facebook.