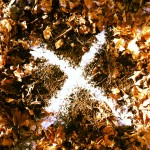 How can you know for sure if you are afraid of death unless you are indeed dying? – David Kundtz, Awake
The things around us will continue to live on well beyond our time. Others will take our place at work, at home, at life. Things in nature will shift, of course, but the sea will still be the sea; it's waves will continue to crash the beach. Rocks and shells will wash upon the shore, carried by the water and left as a tribute to all that has gone before and all that will continue on.
Born to live. What about the time between you're born and the time you die? – Studs Terkel, Born to Live
One could argue that we are dying from the moment of our birth. One could also argue that life is a gift given to us all. It's what we do with it that matters. Our bodies will disappear from this world. Will our legacy live on beyond us? Or will we be forgotten when we die? Are we born to die or born to live?
The only way to get rid of my fears is to make films about them – Alfred Hitchcock
Hitchcock was adept at scaring the bejesus out of his audience. I cannot look at a flock of birds the same way again. His films were studies in fear: fear of the unexpected, fear of being found out, fear of death, even fear of fear itself. I say that I am not afraid of death, but I don't really know. One thing I do know is that I'm not ready to die and I'm not willing to dwell on death. I'm ready to live.
If you bring forth what is within you, what you bring forth will save you. If you do not bring forth what is in you, what you do not bring forth will destroy you – Jesus, Gospel of Thomas.
Life is a treasure. It's all we've got and we need to live it well, regardless of whether or not we might leave behind a legacy that other remember.
Even death is not to be feared by one who has lived wisely – Buddha.

Perhaps there are no reliable and complete answers to my questions. Maybe it's okay to be confused and continue to seek answers.
The less I seek my source for some definitive, the closer I am to fine – Emily Ann Saliers and Amy Elizabeth Ray, Indigo Girls "Closer to Fine" Lyrics.
For now, I will strive to live a bold and mindful life.