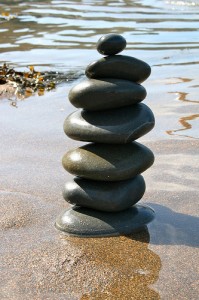 Short answer: yogis get mad.
I attended a wonderfully taught vinyasa yoga class at breathe yoga's new Webster studio. I had never been to the Webster studio before and it's beautiful. However, I was disappointed with breathe's email communication. My friend JoJo forwarded me an email about breathe's 6 month anniversary promotion for their Webster studio.

I think both of us are pretty sharp cookies. And since I'm in the business of marketing communications, I also know what goes into putting together good, clear content. So, off JoJo and I went to yoga, thinking the promotion was for us.
Until I decided to buy a T-shirt.
The very nice young lady told me (after she checked my name in the system) that I had to pay for the yoga class because I had attended a class at the Pittsford location. She said the promotion was only good for someone who had NEVER been to breathe before. "Well," I said. "That wasn't clear on the email note." She apologized, but insisted that I pay because the promotion was for new visitors to breathe at either location. Annoyed, JoJo also pointed out the imprecise wording of the email. Alas, that didn't work because she was charged, too.
I was disgruntled about the outcome and thought twice about purchasing the t-shirt since I had to pay for the class. But my card was on the table and I liked the shirt, and so with cheerless acceptance, I charged it.


Everything that I read in the email promotion referred to the Webster location or just said studio. To me, it was clear that the promo did not include the Pittsford location. In the end, I think breathe made an unintentional, but costly error in their communications.
Breathe wants to increase visits to their Webster studio, and increase their revenue by selling yoga passes, food, clothes, and yoga stuff from them. However, this yogi will not be purchasing an 11-class pass to breathe. While breathe gained 16 bucks, they lost at least $145 from a potential new customer, and incremental revenue from an existing customer.  JoJo and I were eyeing more clothes (each at a price point of over $50 plus) and new yoga mats (at least $65 each).
Reflecting on my recently acquired 9 truths, I asked myself: How will I let go of my attachment to this situation?
The answer: by publishing this post in the spirit of goodwill. Before I completely let go, I shall have the last word: I'm sticking with the lululemon store for all my yoga stuff from now on. 🙂
What do you think?
Connect with me on Facebook or Twitter. Leave a comment on my website or send me an email.