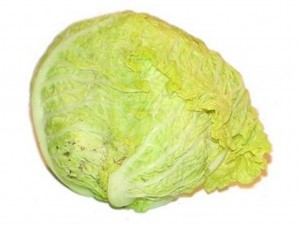 I started to write this post by answering a question: What was the kindest thing anyone ever did for me?
And then my story morphed into how much a head of cabbage and a soccer ball look alike. While a head of cabbage and a soccer ball are the same size and shape, the similarities end there. You can eat one, but not the other. You can kick one, but not the other (unless you want a mess).
And today, Spain beat The Netherlands to win the World Cup – which has nothing to do with cabbage except that today I finished writing my story.
Here's where an act of kindness kicks in
Five days after I gave birth to James, my neighbor Allison and expert mom of three delivered a special bag of goodies with a note. My baby "survival kit" contained:
Orange juice with calcium (for a nursing mom)
"Good Night" cocoa (let's hope that kid sleeps all night long!)
Fruit (to keep you healthy)
Ginger Snap cookies (because they taste so good!)
Disposable breast pads (a must to prevent stains on your shirt)
Prunes (need I say more!)
Orange Pekoe tea (said to toughen and soothe sore nipples. Or drink it, too. It has caffeine)
Cabbage (they say it works!)
I laughed out loud when I saw 'cabbage' written in her tidy, green ink. She must be joking. What the heck is cabbage used for? I wondered. Unbeknownst to me, several days after delivery many new moms experience a horrible swelling in their breasts. Something in cabbage soothes engorgement, and lots of women swear by it.
How it works
Later that week, I thought my breasts were going to explode. I remembered what Allison told me, and so I summoned the cabbage. My husband – bless his heart – brought me the entire head from the refrigerator. He stood in the doorway of our bedroom with a puzzled look as I furiously plucked out two cabbage leaves, poked my finger through the middle of each (for nipple exposure), and placed them directly on my boobs. I felt immediate, delicious relief.
"I was wondering what that was for," he said.
"Well it's not for eating," I replied, and sank back into the pillows wondering how someone ever came up with the idea to do that with a head of cabbage. Considering my delirium as a new mom, I guess I'd try anything for relief. Thank you, Allison. Viva Espana!
Three questions:
What can you do with a head of cabbage?
What was the kindest thing someone did for you?
Who did you want to win the World Cup?