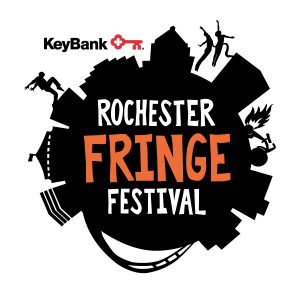 This year's Key Bank Rochester Fringe Festival ushers in heartfelt stories about the humor, messiness, joys, sorrows, and wisdom that motherhood brings with LISTEN TO YOUR MOTHER: Mama Said.
I'm excited to share that I will join the cast of eight women who will share stories of motherhood at Writers & Books for two hour-long performances: Thursday September 14 at 7 p.m. and Saturday, September 16 at 2 p.m.
There are only 60 seats per show, so buy your tickets online today!
For anyone unfamiliar with the Rochester Fringe Festival (aka Fringe), it is a bawdy fusion of visual and performing artists from near and far who sing, dance, and play for the sake of having a shared community experience.
Rochester's East End (corner of Gibbs and Main Streets) is transformed into the throbbing heart of the Fringe with live, outdoor performances at the pop up urban lounge Spiegelgarden, and the magical Spiegeltent. The festival's footprint extends to the Neighborhood of the Arts, which includes Writers & Books, School of the Arts, MuCC, and arts and cultural outliers George Eastman Museum, Central Library and the Rochester Museum and Science Center's Strasenburgh Planetarium.
More than 500 events will be held at 25 venues throughout the 10 day affair. Some events are free, others require a ticket. Check out RochesterFringe.com for all the details.
I hope to see you at the Fringe!
What do you think?
This is my best work today. Thanks for reading. If you like this post, please feel free to share it with your friends or send me a comment. You can also post a comment on my blog or Facebook, or tweet me @kristinebruneau.