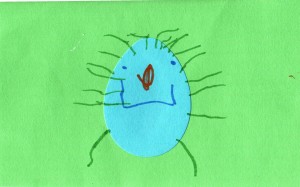 April is National Poetry month and I've had a chance to reflect on what poetry means to me. I enjoy reading poetry because I like seeing the extraordinary in the ordinary.
Great poetry creates a memorable experience. It's an emotional time machine that has the power to delight, anger, love, or ache.  Yet, I still find it challenging to define poetry, and even harder to write it. Like artists paint images with color, poets paint images with words.
Poetry is a form of writing with certain recognizable characteristics:  mood, rhythm, meter, and story. As a storyteller, I try to use poetry to make my stories more exciting and memorable.
"Rhythm is the pulse of life in poetry," wrote Arthur Alexander in The Poet's Eye. Rhythm helps create and stir the emotion we feel when we read a poem. Poetry is also a personal experience with many interpretations.
In High School, I loved to read Emily Dickinson's poetry. She's still one of my favorites. Her poem, "Will there really be  a morning?" inspired me to create a slide show story on "Daybreak" for my high school film study class.
One week in late spring, just before dawn, I would stumble out the door, with my new 35 mm Minolta X700 slung over my shoulder and hop on my bike. I pedaled to horse farms and fields, chasing the orange ball's ascent. It was breathtaking to watch her fiery colors waltz along the horizon.
More spectacular moments materialized while I snapped pictures of various flowers – their yawning pedals dripping with dew as they began their morning sun salutations. I carefully chose each image and programmed the slide projector to advance along with a cassette recording of Vangelis' overused "Chariots of Fire."
Way back in 1984, we didn't have digital photo and music technology at our fingertips. (I love my Mac!) Regardless, all the audiovisual gear I lugged up the stairs to the second floor seemed to impress my classmates and, more importantly, my teacher.
I shared this story in a note to my niece, an aspiring writer, along with a book of Emily Dickinson's poems a few years ago. I wanted her to know that the key to unlocking the treasure of poetry is held in its understanding. Once unlocked, a world of joy can be experienced. Only when we learn more about poetry can we find the beauty and fun in something that wasn't evident before.
My advice: Write what you know. Write for yourself. But above all else, write.
To honor that advice, I created a Poetry page to share poems that have inspired me in some way. As a bonus, I've posted a few of my own poems for Kids and Grown Ups. I'd love to hear what you think.