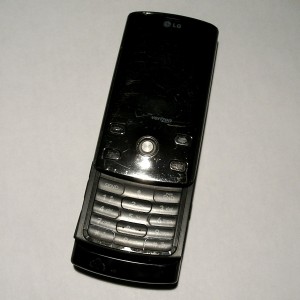 dear mobile phone (verizon LG VX8610SE)
i think it's best we don't see each other anymore.
sure, you let me text oxox, make hands-free calls, snap pictures, take video, record sound, and set appointment reminders, but i feel restrained and bored ZZZ.   let's face it:  you're kind of "in-the-dark" :-< compared with other phones.
i want a relationship that helps improve my life, not bring me down :-(. i need more from my phone. i need a device that's sleek, smooth, and touch intuitive :-). One that syncs my lists, notes, recipes, ideas, and scraps of data (that might come in handy in the future later) :-D. i need a companion that lets me shop anywhere, search anytime, blog from wherever, play games, listen to music, read email, add to my list of to-dos, and facetime with my mom .-).
i know that i have behaved badly, too =x. in the past, i've left you behind, dropped you on the ground, and ultimately, short-circuited your battery. i cheated on you with two different flip phones, but only because i couldn't get you to work x[.
the last two-and-a-half years were good, but i've outgrown you. it's time to part ways. i need to spread my wings; see what else lies out there.
CYA.
(to be continued later 2bctnd l8r.)
link to acronyms used in this post on sharpenednet.com
what do you love about your mobile phone?
Connect with me on Facebook or leave a comment on my website or send me an email.