Upon hearing the words over the phone: "breast cancer," my heart skipped. The dark thing on the ultrasound was cancer. Time began to slow; my hands trembled. I could not move my pen across the paper fast enough to keep up with what I heard. My voice caught in my throat as if strangled, "Can you explain it again?"
After I spoke with the doctor, I repeated the words breast cancer to my husband and son, and something broke inside of me. I fell apart. The idea that I had breast cancer was unsettling.
I had a 1 in 8, or 13 percent, chance of developing breast cancer in my life as a woman. Now what? Later that day, I wrote "surreal" and a few other choice words in my little notebook.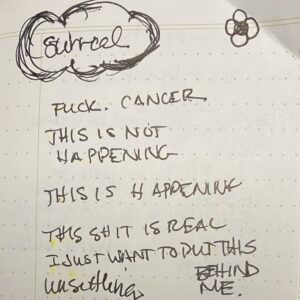 I took a deep breath and sat at my desk, staring. Like ill-fitting shoes, my cancer diagnosis felt inconceivable to walk around with. So I made a list of words to help sort through this sudden and strange incongruity. I made a list of people I knew and loved. I just kept writing in my notebook.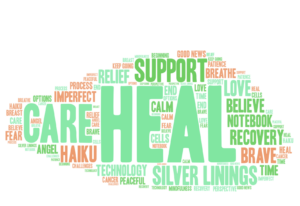 As the stark reality of my situation hit me, I realized there was still a lot I didn't know about breast cancer. It was New Year's Eve 2021, and I couldn't settle down. I called a friend and spoke to her daughter, who had breast cancer. She kindly took a break from her home renovation project to share her story and give me hope.
A few days later, I reached out to the Breast Cancer Coalition of Rochester. They helped my mom through her breast cancer diagnosis in 2013. And she's still kickin' ass. I wrote my mom's story for Rochester Woman Magazine, and one thing still rings clear: Facing breast cancer is a personal journey with one goal: to live.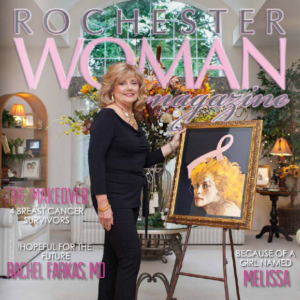 Writing about my breast cancer is therapeutic. Posting publicly about my breast cancer is terrifying. I want to share my story with other women going through a breast cancer diagnosis. I hope they find it helpful, maybe even comforting, to know they are not alone. Every woman is unique, but we all struggle with fears, doubts, and insecurities. When confronted with a major life crisis that demands our attention, we must understand our options and make choices about our treatment. I found that some decisions are more challenging than others.
Life is perfectly imperfect. It's my breast cancer. I will do the best I can with my knowledge right now. I will stay present. I will surround myself with my family, sisterhood, and positive energy. I will keep going.
Here's a little haiku for you.
the edge of the road

little black clouds departing

revealing the sun
I'll publish the rest of my story on my blog, along with pictures, lists, poems, and musings to offer small comfort for your journey, whatever it may be.
---
This story is the first post of a limited series in sharing my story of breast cancer to make a difference in someone's life. If you like it, please share it with others by clicking one of the social icons. Thank you for reading!